Life is a time to grow, live by faith, find happiness, and prepare to return home to God.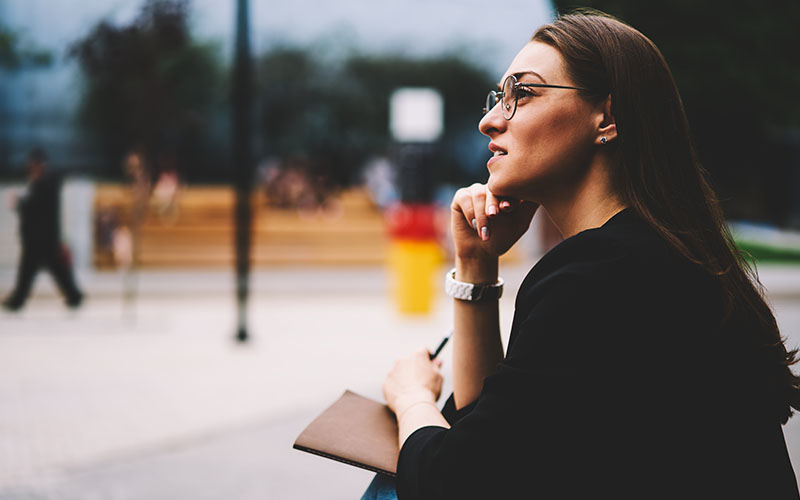 God has a plan for our happiness
Life has purpose and meaning. God, as our loving Father, wants us to find happiness and joy. He created a plan for us to grow, live by faith, establish families, and return to live with Him someday. God's plan, often called the plan of salvation, gives meaning and context to our life here on earth by answering the big questions: "Where did I come from?" "Why am I here?" and "What happens after I die?" 
Will we choose to follow God?
In life, we learn and grow through experiences, both pleasant and painful. God lets us choose between right and wrong, and to serve others or to only care about ourselves. He promises great blessings to those who choose to follow Him. The challenge is to have faith in His plan, even though we don't have all of the answers. 
Because we all make mistakes, God sent His Son, Jesus Christ, so we can be cleansed and forgiven. Jesus makes it possible for us to return home to live with God. When we accept Jesus and follow His example, we become less selfish and can enjoy greater love, peace, and happiness. 
Jesus is the way to lasting happiness and salvation
The Bible teaches, "For God so loved the world, that he gave his only begotten Son, that whosoever believeth in him should not perish, but have everlasting life" (John 3:16). God sent Jesus to save us from our sins. Jesus's teachings guide our lives and lead us to lasting happiness. His sacrifice allows us to find meaning in life and grow to our full potential. You and your family can start on that path today.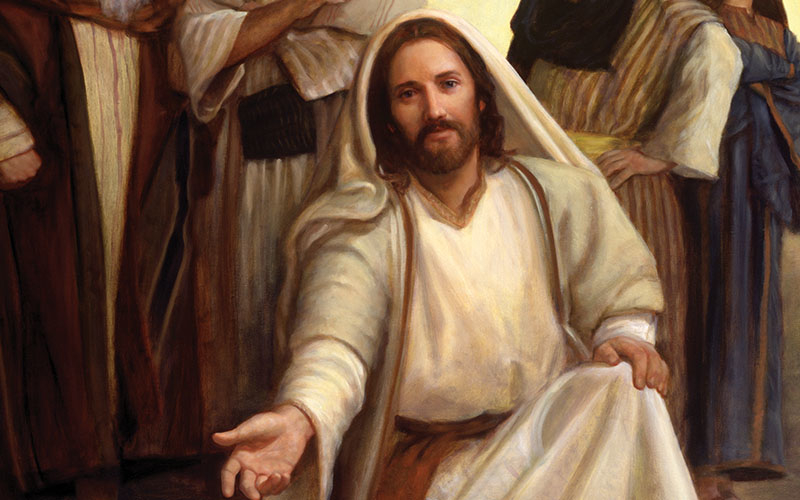 The Book of Mormon teaches about the meaning of life
Like the Bible, the Book of Mormon contains instructions from God to His children. God wants us to succeed in life and find happiness. The people in the Book of Mormon went through many challenges and had to overcome them by faith. We can learn more about the meaning of our lives from their experiences and teachings. 
Happiness is a choice. We can choose to be happy even when things go wrong. We need to remember that God loves us and that "all things work together for good" (Romans 8:28). We're here to grow through challenges, but we are also here to find happiness along the way. We can choose happiness by not comparing ourselves to others, being grateful for the things we have, surrounding ourselves with positive people, serving others, and recognizing God's hand in our lives. The Book of Mormon tells us that "men are that they might have joy" (2 Nephi 2:25). 
That'​​s a tough question. It all starts with the little stuff. The first thing is to have a desire to change and have hope that it's possible. You can do it with God's help. The Book of Mormon tells us that "by small and simple things are great things brought to pass" (Alma 37:6). 
Pick a few small things that you can work on. These could be spiritual goals like praying, reading the scriptures, or going to church. You could also set goals to overcome bad habits or sins. Jesus paid the price for all of our mistakes, sins, and sorrows because none of us is perfect. If you don't know what you need to change, try asking God. You could also meet with missionaries who can help you know more about what God wants for you.
It's okay to be sad. You can be sad and still have faith that God loves you and that things will be okay in the end. 
Don't be afraid to talk to someone about your feelings, such as a grief counselor, a family member, a trusted friend, or a religious leader. Allow them to comfort you, even if they can't fully understand what you're going through. 
You can also find peace in the gospel of Jesus Christ. God is there and He cares about you and is aware of you. Jesus took upon Himself all suffering so He would know how to help you overcome yours. You can be with loved ones again after death. These teachings don't take away all of the pain, but they can provide hope and understanding. 
"And God shall wipe away all tears from their eyes; and there shall be no more death, neither sorrow, nor crying, neither shall there be any more pain: for the former things are passed away" (Revelation 21:4). 
ComeUntoChrist.org Chat is typing...