...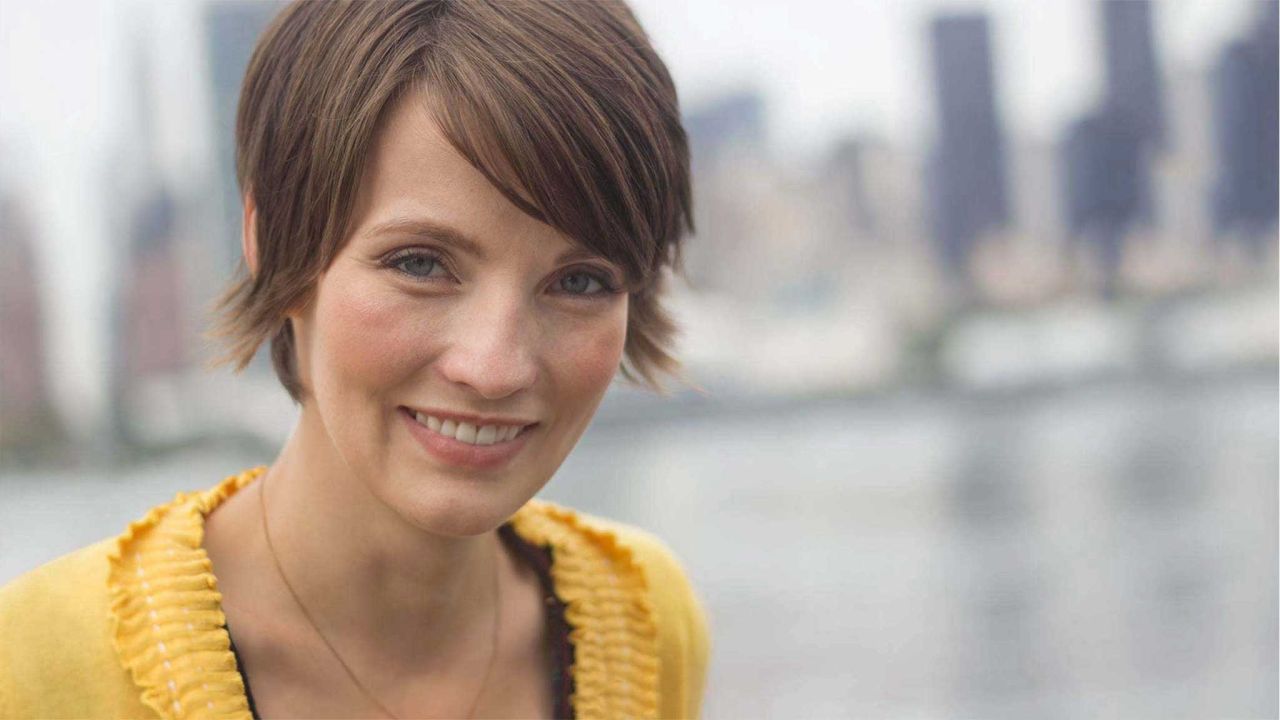 Kristy Glass on Following God
Find comfort in God's word.
Does God love me? Does He know I exist? Does God care about what's happening in the world? Does He care about my life?
People long to know if they matter in the universe and if that universe is governed by a wrathful God or a loving Heavenly Father. We can find the answer in the scriptures, for the Bible states clearly, "God is love" (1 John 4:16). You can find additional evidence of this truth all around you, but even more important, you can learn how to feel God's love for yourself.
Meet with missionaries via voice or video call
Find comfort by talking with missionaries. We can read the scriptures with you and help you find peace through prayer.
Name and email
Name and email
Address and phone
Scheduling preferences
Discussion topics
Additional info
Verification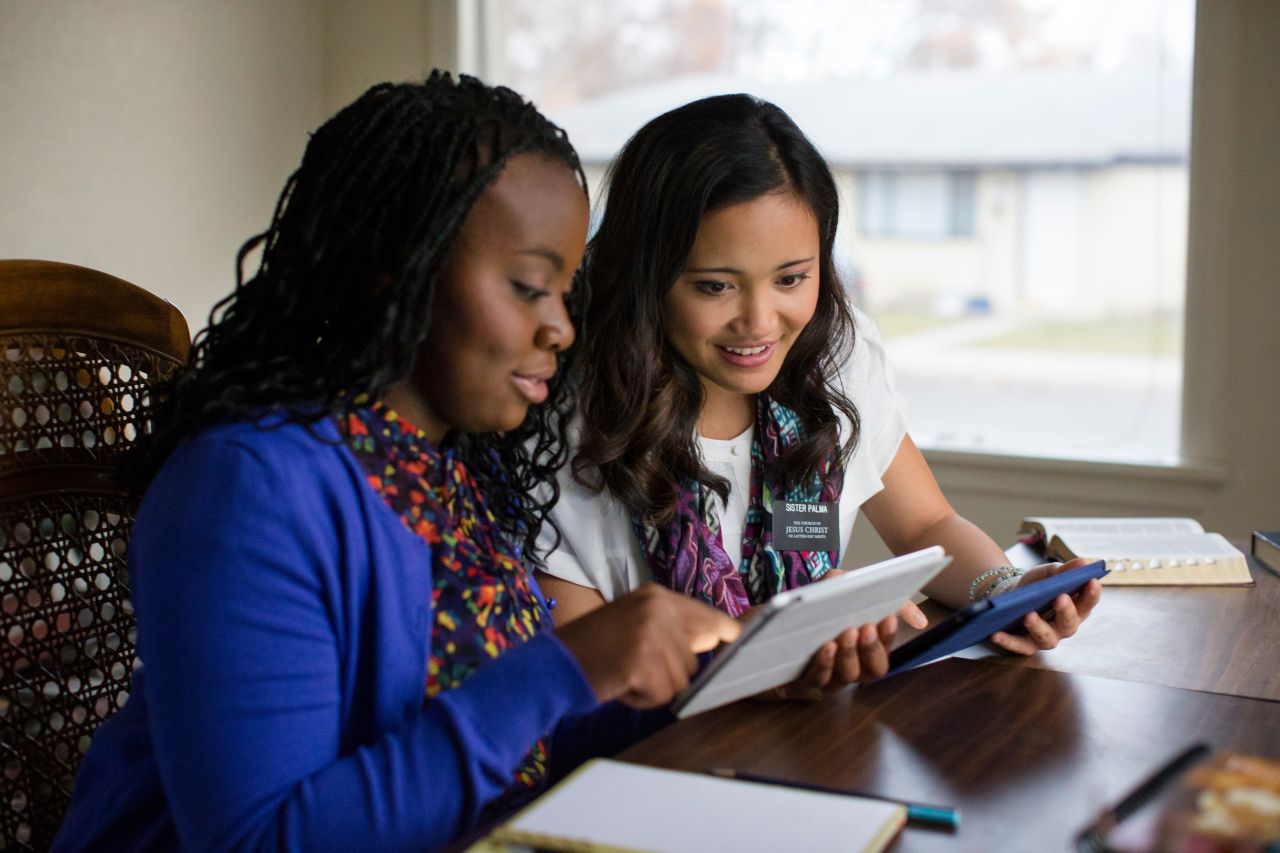 Thank you for your request!
Missionaries will contact you to schedule your call. Keep in mind, it may be from an area code or phone number you don't recognize.
How is God's love different from ours?
Most everyone wants to love and be loved. Yet as much as we value love, our love pales when compared to the breadth and depth of God's love for all of His children. You likely love your immediate family and friends more than strangers you've never met or that guy who just cut you off in traffic. But God, our Heavenly Father, loves all of His children. Yes, He is disappointed when people disrespect Him or disobey His commandments, but "God is mindful of every people, whatsoever land they may be in; yea, he numbereth his people, and his bowels of mercy are over all the earth" (Alma 26:37).
While our love can sometimes fall short, be shallow, or even be selfish, God's love is "steadfast" (Isaiah 54:10, "everlasting" (Jeremiah 31:3), and selfless (see 1 John 4:9). The scriptures define this perfect love as "charity" or "the pure love of Christ" (Moroni 7:47). "Charity never faileth" (1 Corinthians 13:8), we read, and indeed, God extends His love to all people. He "maketh his sun to rise on the evil and on the good, and sendeth rain on the just and on the unjust" (Matthew 5:45).
How does God show His love?
Evidence of God's love is all around you: the world's beauty, His endless and extraordinary creations, the people you love and cherish. "Wherefore, all things which are good cometh of God" (Moroni 7:12). He intentionally and actively gives "good gifts" to you, just as a mortal father wants to give the best to his children (see Matthew 7:9-11).
Among the greatest gifts of God is the opportunity to receive eternal life and live with Him again. This is the very purpose of God's plan for you, and it is possible because of Jesus Christ, who died so that each of us could live again. "For God so loved the world, that he gave his only begotten Son, that whosoever believeth in him should not perish, but have everlasting life" (John 3:16). 
Throughout the scriptures, prophets as well as Jesus Himself urge us to have charity toward others. This is a literal extension of the "pure love of Christ." Sometimes the love or the loving acts we receive from family, friends, or even strangers is God's answer to our prayers.
The comfort of the Holy Spirit
When times are tough, the world is unjust, and life experiences feel bitterly painful, it might be easy to question God's love or even the existence of God. However, these are the times when you can rely on God even more and trust in His perfect love. When you do, you are promised the peace of the "Comforter, which is the Holy Ghost" (John 14:26), for the "Comforter filleth with hope and perfect love" (Moroni 8:26).
How can I feel God's love?
Understand you are a child of God
God loved us before we loved Him (see 1 John 4:19). You are His child. What a remarkable thing it is to realize that God knows you by name and watches over you and that "the very hairs of your head are all numbered" (see Matthew 10:30-31).
Jesus stated this truth simply: "If ye keep my commandments, ye shall abide in my love" (John 15:10). By living the gospel of Jesus Christ and remaining humble, you will be "filled with the love of God" (Mosiah 4:12). Keeping God's commandments is key to feeling His love and to being truly happy.
As you express your gratitude to God, you'll start to notice the many ways God shows you His love, and you'll have a closer relationship with Him. The Book of Mormon counsels, "Let us give thanks to [God], for he doth work righteousness forever" (Alma 26:8).
Seek peace and show love for others
The Apostle Paul described God as one of "love and peace" (2 Corinthians 13:11). To feel His love, we need to show love to others. Besides being charitable, actively avoid arguments and negative attitudes. The Book of Mormon records a time of complete peace and love among the people because "there was no contention in the land, because of the love of God which did dwell in the hearts of the people" (4 Nephi 1:15).
Build a relationship with God
The love of God, we are taught, "is the most desirable above all things" (1 Nephi 11:22). God loves you. Seek a relationship with Him so that you can partake of the blessings He wants to give you. For as the Bible teaches, "This is eternal life, that they might know thee the only true God, and Jesus Christ, whom thou hast sent" (John 17:3). The more you come to know God, the more blessed your life can be. God's love is there, and it's available to you today and every day.
A relationship with God begins—and is sustained through prayer. Just as you get to know someone better through frequent conversation, you'll feel God's love through frequent prayer. "Be careful for nothing; but in every thing by prayer and supplication with thanksgiving let your requests be made known unto God" (Philippians 4:6).