Jesus Christ's relationship with God defined Him even at the tender age of 12. We too can form a meaningful relationship with God by following Jesus's example.
Jesus became separated from His family while visiting Jerusalem for Passover, and when His parents finally found Him at the temple, the boy was teaching among the most learned men of the city. "How is it that ye sought me?" Jesus said when His parents approached. "Wist ye not that I must be about my Father's business?" (Luke 2:49). Jesus Christ's relationship with His Father in Heaven was already shaping Him, guiding Him along paths that a boy His age couldn't otherwise have imagined.
Likewise, we have a potential that we can't possibly imagine when we rely only on our mortal perspective. In order to see ourselves with the same scope, depth, and context that God sees us, we must first develop a stronger, closer relationship with Him. Most of the things occupying our typical day are just scaffolding for the real purpose of our life on earth, which is recognizing our relationship with God and with each other.
In seeking a relationship with God, our capacity to understand Him expands. The agency we enjoy in this life is a God-given gift, and employing it for this worthy pursuit is a kind of consecration, an act that can bring with it tremendous blessings and insight. As our knowledge of God increases, so do our desires to keep His commandments and our ability to see ourselves through His eyes. We begin to understand the eternal context in which our current circumstances are playing out and recognize the seed of divinity that is within each of us.
Recognizing and developing the kingdom of God within us often occurs on our knees in prayer—the kind of prayer in which we submit ourselves to God's grace, asking for forgiveness of our sins and for divine love and spiritual insight. In Jesus Christ's great Intercessory Prayer to the Father, He prays for His Apostles and for all of us: "And this is life eternal, that they might know thee the only true God. . . . I pray for them . . . which thou hast given me; for they are thine. . . . Sanctify them through thy truth: thy word is truth. . . . That they all may be one; as thou, Father, art in me, and I in thee, that they also may be one in us" (John 17:3, 9, 17, 21).
Our relationship to God the Father is not merely figurative; it is literal. And the scriptures testify of this. As children of God, we are created in His image. We read in Genesis 1: "God said, Let us make man in our image, after our likeness. . . . So God created man in his own image, in the image of God created he him; male and female created he them" (verses 26–27). Later, in the New Testament, the Apostle Paul declared: "We are the children of God: and if children, then heirs; heirs of God, and joint-heirs with Christ" (Romans 8:16–17).
Years before beginning His formal ministry, Christ began developing His profound relationship with God by being "about [His] Father's business" (Luke 2:49). As joint-heirs with Christ, we are invited to do likewise.
Get a free digital copy of the Bible (King James Version) and study it with missionaries via voice or video call.
Name and email
Name and email
Address and phone
Scheduling preferences
Additional info
Verification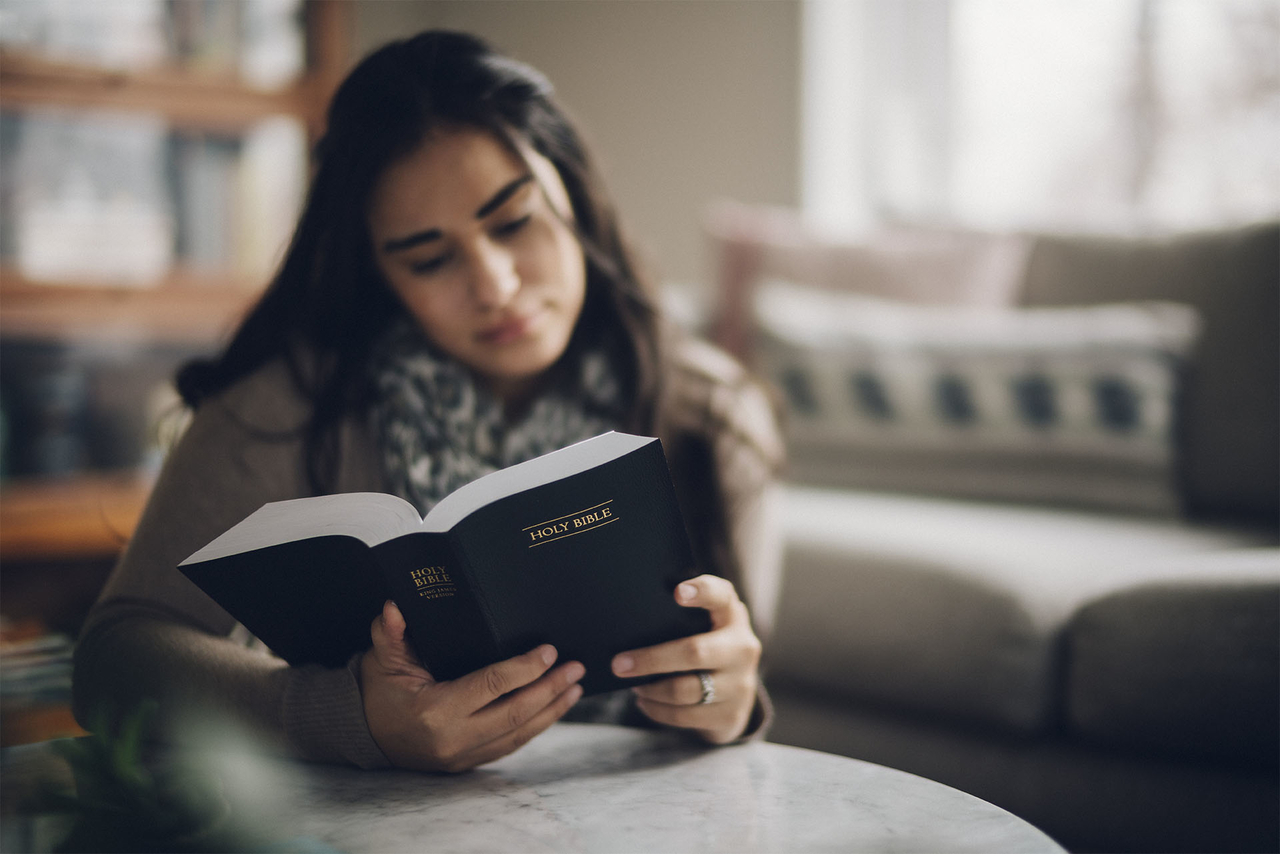 Thank you for your request!
Missionaries will contact you to schedule your call. Keep in mind, it may be from an area code or phone number you don't recognize.