The Book of Mormon is Changing Millions of Lives
Even though the Book of Mormon was written thousands of years ago, it contains relevant messages, stories, and counsel for today's challenges.
The principles that were recorded in the Book of Mormon—faith in Jesus Christ, repentance, baptism, joy, salvation—changed the lives of an ancient people. In our day, the Book of Mormon has influenced the lives of millions of people around the world by bringing them closer to Jesus Christ.
So, what exactly is the Book of Mormon?
The Book of Mormon contains sacred writings from followers of Jesus. Just like God spoke to Moses and Noah in the Bible, He also spoke to people in the Americas. These men, called prophets, wrote down God's word. Their writings were eventually gathered into one book by a prophet named Mormon.
God's people have always been taught by living prophets. Like us today, the women and men of those times struggled with temptation, searched for wisdom, and led happier lives when they followed the teachings of Jesus Christ. We can recognize ourselves in their stories—inspired and inspiring spiritual records. The Book of Mormon is evidence that God loves all His children and is involved in their lives. It serves as a witness to the truths in the Bible and to the divinity and teachings of Jesus Christ.
How the Bible and the Book of Mormon work together
In the Bible, the apostle Paul taught, "In the mouth of two or three witnesses shall every word be established" (1 Corinthians 13:1). When God teaches an important principle, He sends another source to confirm it. The Book of Mormon is a second witness to the Bible's teachings. As many people today drift from God and religion, having more than one witness of God's words can help you stay on track.
By studying both books, you can get a better understanding of who God is and what He wants for you. Together, the Book of Mormon and Bible contain thousands of years' worth of inspiration, guidance, and instruction. Though the books were written a long time ago, you can still learn from them today.
The promise of the Book of Mormon
God promises us that if we read the Book of Mormon with an open heart and mind, He will reveal to each of us its divinity and its truth through inspiration from the Holy Spirit. Some 80,000 Mormon missionaries are teaching people about this book on six continents in 107 languages—and these people are currently putting that promise to the test. Missionaries give out copies of the Book of Mormon for free, yet millions of people count it among their most valuable possessions. Men and women from all over the world, from every possible background, are learning that the Book of Mormon can help us find peace and faith in this life and eternal salvation in the life to come.
Discover the Book of Mormon
Get a free digital copy of the Book of Mormon and study it with missionaries via voice or video call.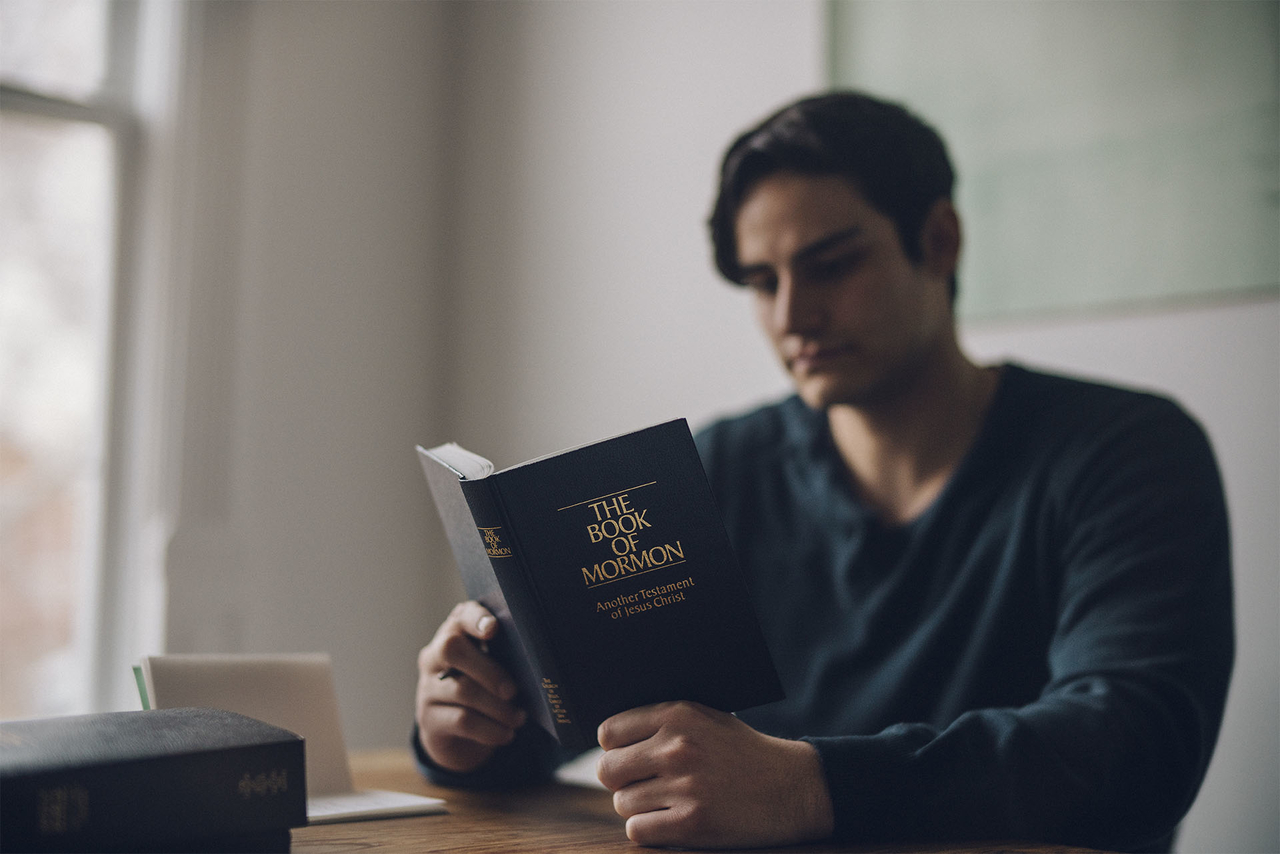 Thank you for your request!
Missionaries will contact you to schedule your call. Keep in mind, it may be from an area code or phone number you don't recognize.
ComeUntoChrist.org Chat is typing...