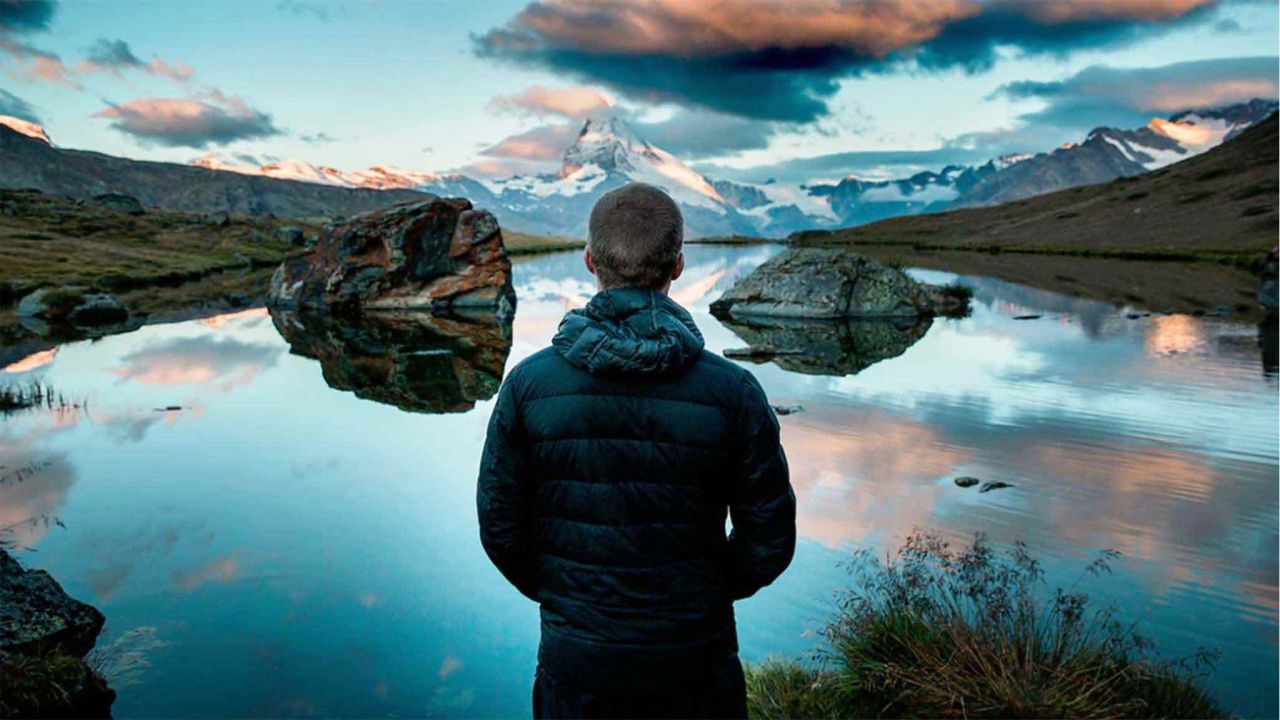 God is real. He lives. Evidence to support God's existence comes in many forms and can satisfy many questions through physical evidence, the testimony of witnesses, and spiritual confirmation. Here are three reasons to believe in God and find convincing proof that God exists.
Is there a God? It's a question people seem to have been asking from the beginning of time. As humans, we often rely on what we're able to know—usually through our physical senses. We can see, hear, and touch someone to know they're real. But that's not the only test that convinces us.
We know about people in history thanks to records or lasting contributions an individual has made. We also trust there are people out there we may never encounter ourselves—for instance, a neighbor's sister who lives abroad. You'll never meet her. But you've seen gifts she's sent. You've heard others talk about her. And your neighbor confirms he adores his sister. What's not to believe?
Knowing God is real can also be confirmed in many ways. Put these three to the test for yourself.
Physical evidence there is a God
Have you ever marveled at the stars or been astonished by a beautiful animal or plant? The complexity of the universe, of scientific orders, of life itself all point to something deliberate—a plan that defies mere chance. God created the earth (see Genesis 1:1), and "the heavens declare the glory of God" (Psalm 19:1). "All things denote there is a God; yea, even the earth, and all things that are upon the face of it, yea, and its motion, yea, and also all the planets which move in their regular form do witness that there is a Supreme Creator" (Alma 30:44).
The earth, its natural wonders, and the life that exists on it were actually created by God for us. The Bible marvels at the variety of God's creations—from great whales and winged fowl to waters of the sea and trees yielding fruit—then reminds us that "God saw that it was good" (see Genesis 1) and gave these creations to mankind for our benefit and enjoyment. When you revel in a sunrise or stand in awe before an ocean, you are a beneficiary of God's generous nature. "Every good gift and every perfect gift is from above, and cometh down from the Father of lights" (James 1:17).
Witnesses testify that God is real
Scriptures recount scores of people who saw and heard God. The Bible records that God communed with Abraham (see Genesis 18:33) and also visited with Abraham's wife Sarah (see Genesis 21:1). God has made Himself known to whole civilizations (see Deuteronomy 31:15; 3 Nephi 11:1-7) as well as to humble individuals (see Genesis 26:24; Ether 3:6; Joseph Smith—History 1:17). These people went on record that God lives and is real.
Modern witnesses continue to attest to God's existence. Some are spiritual leaders called prophets and apostles who are selected by God (see 1 Corinthians 12:28). Just like Jesus's Twelve Apostles and later Paul, who "[declared] the testimony of God" (1 Corinthians 2:1), these men are called to be "special witnesses" to the world that God lives (D&C 107:23).
Even more witnesses of God are everyday people who have experienced God's answers to prayers or felt the undeniable confirmation of His existence. God does more than watch over the earth from heaven. God is present in people's lives, working in mysterious ways to fulfill His plan. Just as you and your circumstances are different than those of anyone else, God's interaction with you will be uniquely personal as well.
You can know that God exists
With so much advanced technology today, many try to prove the reality of God through scientific means alone. And while physical evidence abounds, our mortal parameters of understanding are limited. "For my thoughts are not your thoughts, neither are your ways my ways, saith the Lord" (Isaiah 55:8). Since God works not just in physical but in spiritual ways, He should also be discovered—and proven—through spiritual means.
Some people think it takes a dramatic sign or a physical miracle to be convinced of God's existence. After all, it took the voice of the Lord to convert Paul (see Acts 9:3-4). But the scriptures also state that signs are unnecessary to truly believe. It's actually the other way around—when you first show faith in God, "signs shall follow them that believe" (Mark 16:17).
How can you know God is real? Like gaining any type of knowledge, you must first ask the question. You've already taken that first step here. But to get the clearest answer, you must go to the source.
Journalists and attorneys don't rely on secondhand accounts to establish truth. Definitive answers only come from a person directly involved. So when you want to know if God is real, you must ask God and experience His answer for yourself.

"If any of you lack wisdom," the Bible states, "let him ask of God, that giveth to all men liberally, and upbraideth not" (James 1:5). God wants you to know He is there. He's just waiting for you to ask.
Will you get a sign from God? Yes. It will come through the Holy Ghost or Holy Spirit. The Book of Mormon promises: "If ye shall ask with a sincere heart, with real intent, having faith in Christ, he will manifest the truth of it unto you, by the power of the Holy Ghost. And by the power of the Holy Ghost ye may know the truth of all things" (Moroni 10:4-5).
Elijah in the Bible learned that spiritual questions result in spiritual answers. When he prayed to God, "the Lord was not in the wind: … the Lord was not in the earthquake: … the Lord was not in the fire." Instead, Elijah received God's answer "in a still small voice" (1 Kings 19:11-12). Others describe a spiritual response from the Holy Ghost as a warm feeling, a prominent or unexpected thought, a clear sensation of love, or a burning sensation of the soul.
However you experience the Holy Ghost, your answer will be individually yours. It will be deeply personal. It will be unmistakable. This is how a relationship with God begins—with a question.
Is God real? Yes. And you can know it for yourself.
Ask a real person how they know God exists. 
Discover witnesses using verses from this article.
Request a Bible or Book of Mormon
Discover the Book of Mormon
Get a free digital copy of the Book of Mormon and study it with missionaries via voice or video call.
Name and email
Name and email
Address and phone
Scheduling preferences
Additional info
Verification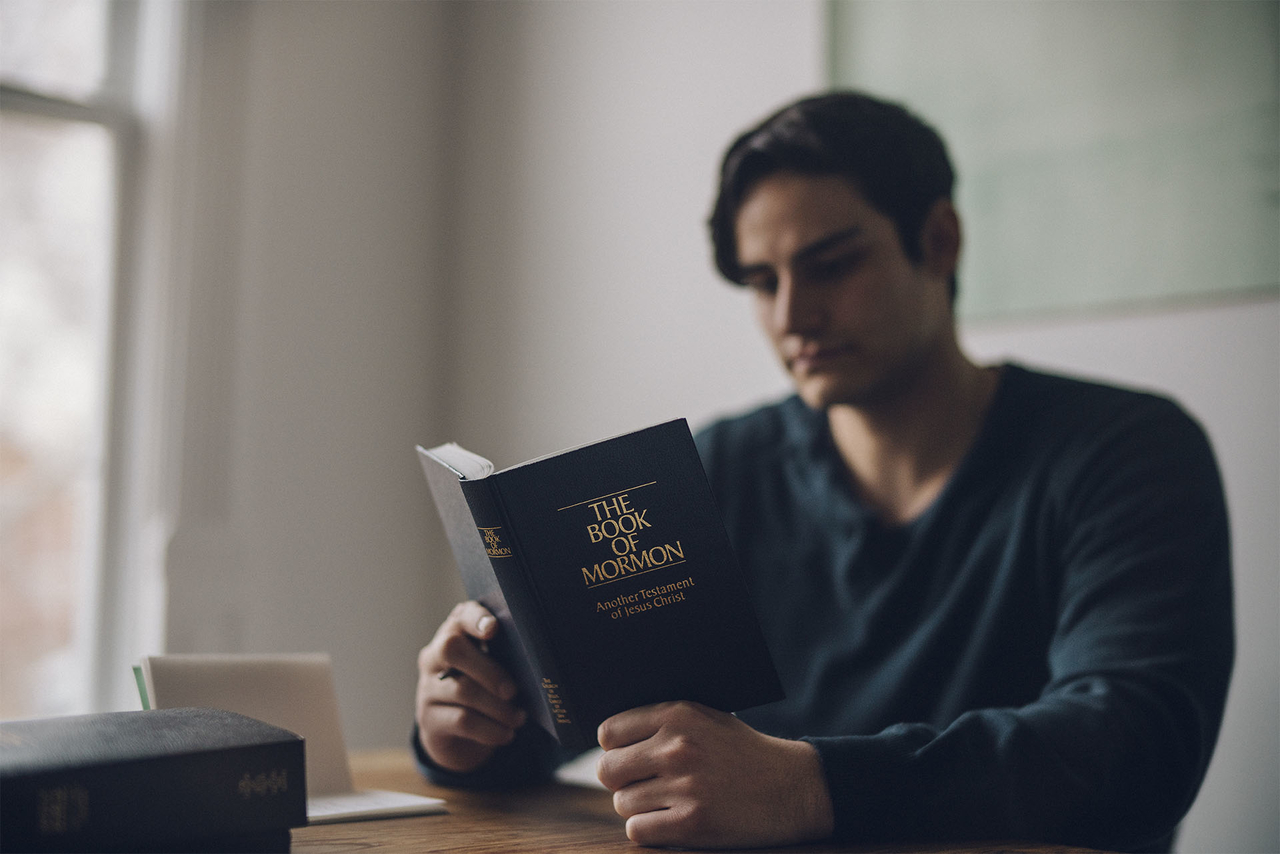 Thank you for your request!
Missionaries will contact you to schedule your call. Keep in mind, it may be from an area code or phone number you don't recognize.