Jesus is the Son of God and our loving Savior. He lived to teach us, and He suffered and died to save us from sin and death. Because of Him, we can be forgiven, we can overcome challenges, and we can live with God again someday.
Meet with missionaries via voice or video call
Find comfort by talking with missionaries. We can read the scriptures with you and help you find peace through prayer.
Name and email
Name and email
Address and phone
Scheduling preferences
Discussion topics
Additional info
Verification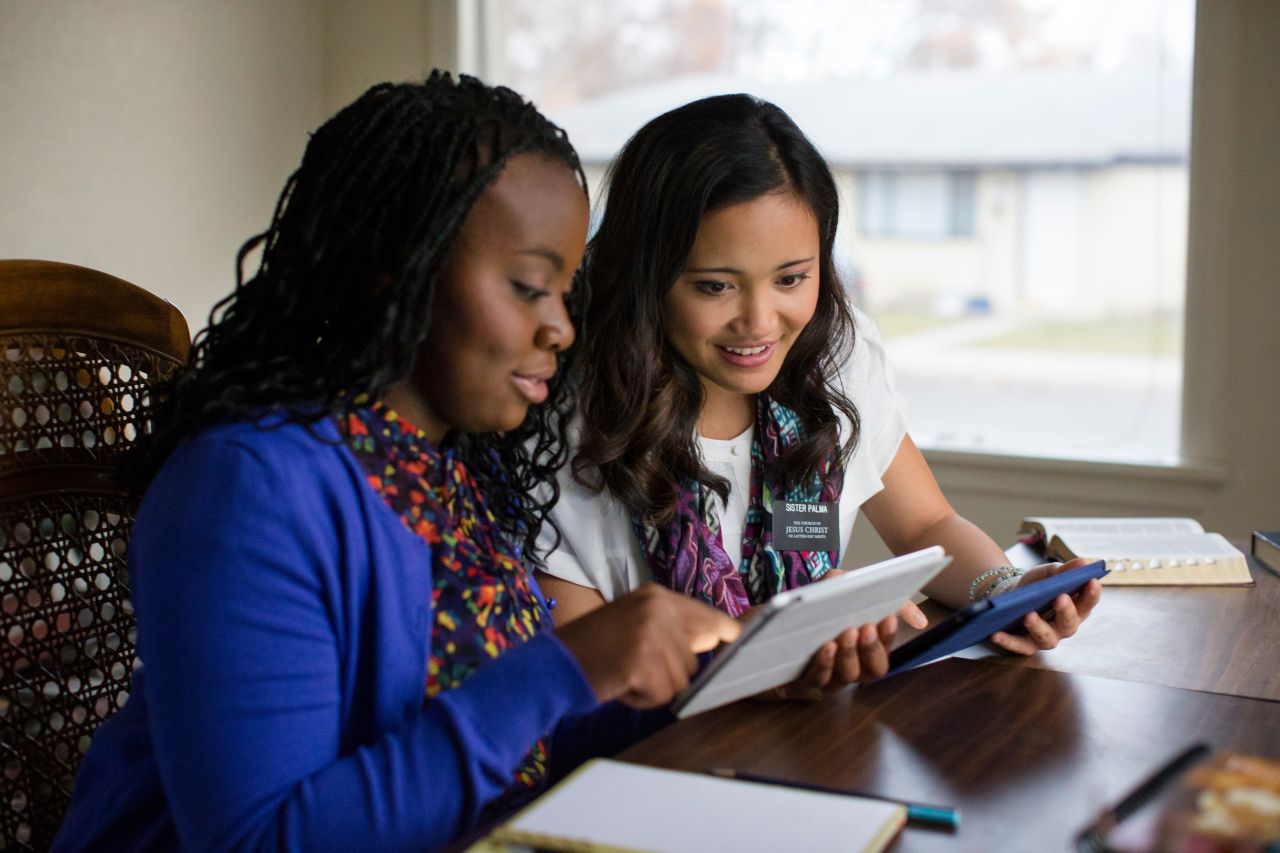 Thank you for your request!
Missionaries will contact you to schedule your call. Keep in mind, it may be from an area code or phone number you don't recognize.
Yes. Very much so. It's the word of God, a sacred volume of scripture, and required reading for a happy life. Along with the Bible, we also find inspiration in other books of scripture unique to The Church of Jesus Christ of Latter-day Saints. They all work together to teach us important truths about Jesus Christ.
Click here to learn more.
In the Bible, Jesus is referred to by nearly 200 different names, titles, and descriptions. Many of these titles do a wonderful job capturing His majesty and mission.
Christ
Savior
Redeemer
Son of God        
Jehovah
Lamb of God
Bread of Life
Counselor
Emmanuel
Light of the World
Lord
Master
Mediator
Living Water
Prince of Peace
Advocate
Messiah
Holy One of Israel
Only Begotten
Good Shepherd
Click here to learn more.
Jesus was born in a stable in Bethlehem, a city in Palestine. Because He was born far from home where no inns were available, Jesus was born in a humble stable and laid to rest in a manger (Luke 2:11).
As was the custom at the time in Jerusalem, Jesus was laid to rest in a tomb, a small cave in the side of a rock. His body was wrapped in clean linen "with the spices, as the manner of the Jews is to bury" (John 19:40). The tomb was in a garden not far from where Jesus was crucified. A large stone was rolled against the tomb to seal it shut.
Jesus performed many miracles during His life on earth and still does to this day. Miracles are a beautiful part of the gospel of Jesus Christ, and all who have faith qualify to receive them.
No one really knows when Jesus's Second Coming will be. What we do know is that He will come again. Angels declared to His Apostles, "This same Jesus, which is taken up from you into heaven, shall so come in like manner as ye have seen him go into heaven" (Acts 1:11). In Matthew 24:7 we learn that we can expect famines, earthquakes, and wars before He comes again.