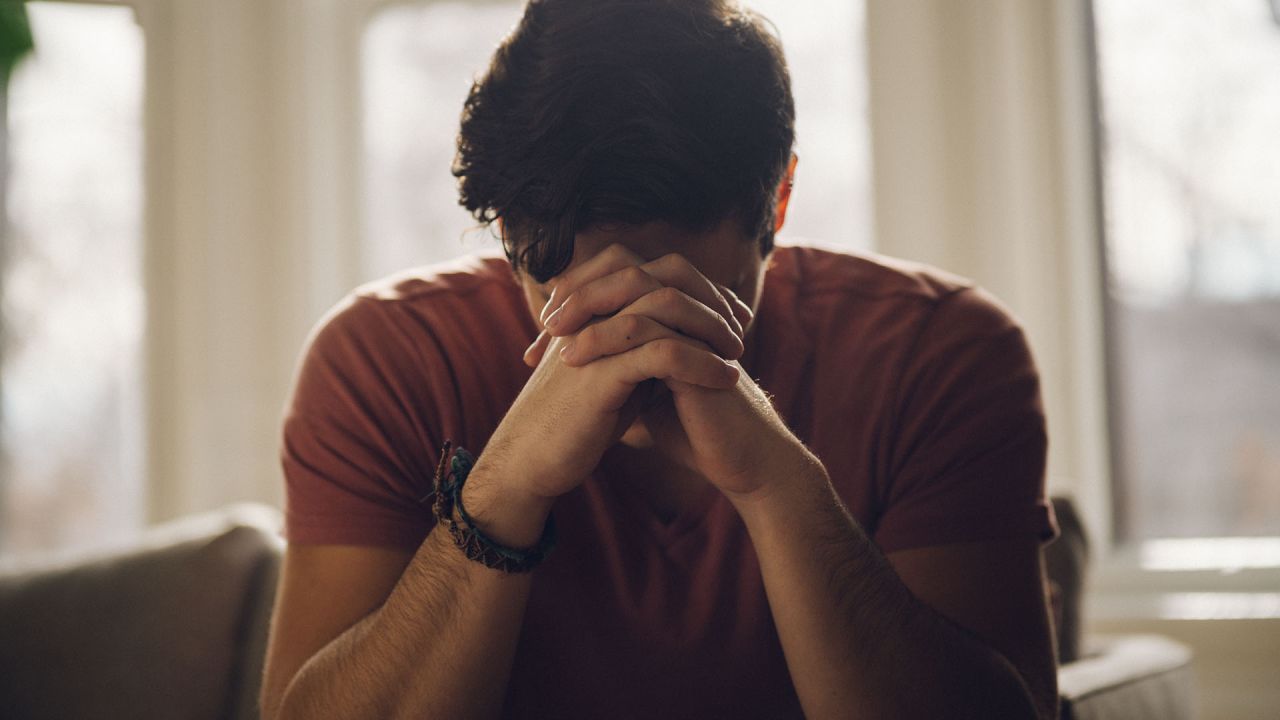 Prayer is how we communicate with God: a personal, spiritual exchange.
Because it's a conversation, individual prayer isn't memorized or repetitive. And whether you pray out loud while kneeling or pray silently in your heart, God hears your prayer. Here is some guidance the scriptures give about the basics of prayer.
If you're not sure how to pray, you're not alone. Even one of His disciples asked Jesus, "Lord, teach us to pray" (Luke 11:1). Jesus responded with what has become known as the Lord's Prayer (see Matthew 6:9-13; Luke 11:2-4; 3 Nephi 13:9). However, Jesus intended this as a pattern for prayer, not something to be repeated verbatim. God knows you, and He wants to hear from you. Here are the basic elements to include in your prayers:
Begin your prayer by addressing Him by name: God, Heavenly Father, my Father in Heaven, etc.
Have you counted your blessings lately? Thank God. "Every good gift and every perfect gift is from above," the Bible reminds us (James 1:17). God created the world for your benefit. He answers your prayers. He is active in your life. Take notice. And tell Him "thank you."
Maybe you need help with a decision or you want to understand something better. Or maybe you're looking for comfort and peace from His Holy Spirit. Maybe your prayers are for someone who is sick, in trouble, or in need of God's blessings. Perhaps you need God's forgiveness, or you simply need Him to help you recognize His answer. You can pray for anything and everything.

Yes, the "Father knoweth what things ye have need of, before ye ask" (Matthew 6:8). But He wants to hear it from you. You must "ask, and it shall be given you" (Matthew 7:7).
Close in the name of Jesus Christ
Finishing a prayer "in the name of Jesus Christ" is a reminder that we are able to come to God through His Son, Jesus Christ (see John 14:6). It is also tradition to say "Amen" at the end of a prayer. When you say it in answer to another person's prayer, it means "That is my prayer too."
Pray on your own and with others
You should speak with God individually and regularly. But pray with others too—during worship services, before a meal, and in family prayer. One person usually offers the prayer on behalf of the group while others listen respectfully, think of the words being said, and show their agreement by saying "Amen" at the end of the prayer.
In Psalm 55:17, King David said he would pray in the "evening, and morning, and at noon." Typical times for personal prayer are as you start your day in the morning, before each meal, and as you retire for the day. But there is never a wrong time to pray. God is always listening, so we can "pray without ceasing" (1 Thessalonians 5:17).
Pray for special circumstances
There are times that call for extra prayer—like a prayer for healing, for protection, or for urgent needs. Fasting (purposefully going without food or drink for a period of time) combined with prayer helps show God your sincerity and provides spiritual strength.
God knows who you are. So when you pray, be yourself. Be sincere. Be respectful. But most importantly, remember that prayer is a conversation.
Traditionally, individual prayer means kneeling with arms folded and eyes closed. But people throughout the scriptures prayed when standing (see 1 Kings 8:22), when sitting down, or when kneeling (see Luke 22:41). People pray when prostrate, with hands raised, with eyes closed, and with eyes lifted up. God is concerned less with how you pray than that you are praying in the first place.
Because it is a conversation, prayer is usually expressed out loud. But you can pray in silence too. When people in the Book of Mormon were threatened with death if caught praying, they "did not raise their voices to the Lord their God, but did pour out their hearts to him; and he did know the thoughts of their hearts" (Mosiah 24:12).
Jesus "continued all night in prayer to God" (Luke 6:12) when selecting His disciples. Enos, a prophet in the Book of Mormon, prayed "all the day long" and into the night when he was asking for forgiveness from sins (Enos 1:4). But the length of your prayer is less important than always having a prayer in your heart. "I pray continually for [my people] by day, and mine eyes water my pillow by night, … and I cry unto my God in faith, and I know that he will hear my cry" (2 Nephi 33:3).
How do I listen for an answer?
God hears and answers every prayer. He is listening. You should listen too. Take time after your prayer to ponder the conversation. Sometimes when you are feeling especially close to God, you may feel a sense of inner warmth or peace. This is the Holy Spirit. It is one of the ways you can experience answers to your prayers. Remember, listening to God is an important part of prayer.
Be aware of feelings you have, especially of peace. Answers to prayers often come as thoughts or ideas in your mind. Scriptures may come to your mind because they hold greater personal meaning and answers.
Be willing to accept or act on the answer God chooses to give.
Prayer is more than a formality. It is a promise to you from God that you will "find [Him], when ye shall search for [Him] with all your heart" (Jeremiah 29:13). Whatever your reason, whatever the time and place, turn your heart to God in prayer. He will hear you.
Get a free digital copy of the Bible (King James Version) and study it with missionaries via voice or video call.
Name and email
Name and email
Address and phone
Scheduling preferences
Additional info
Verification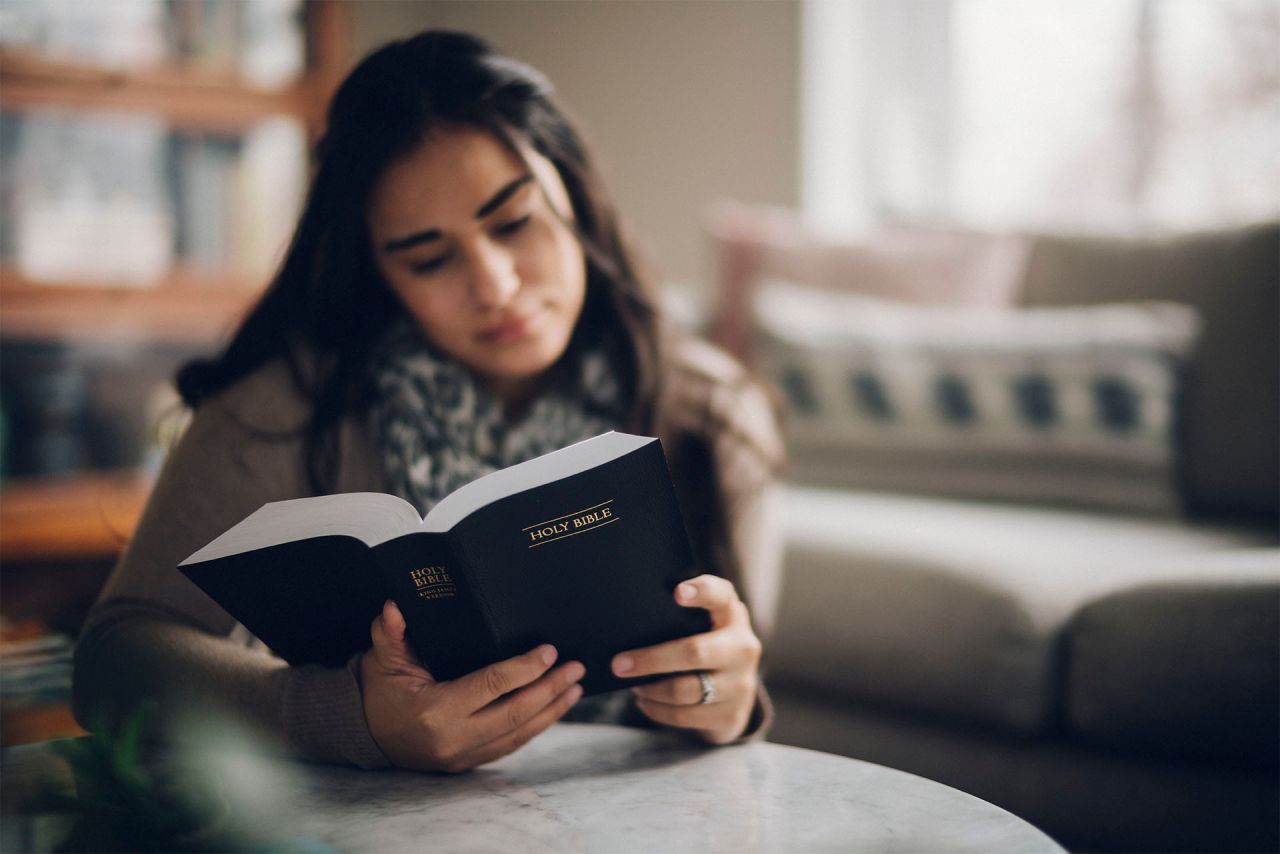 Thank you for your request!
Missionaries will contact you to schedule your call. Keep in mind, it may be from an area code or phone number you don't recognize.