Church is a refuge from the chaos of everyday life. Attending church services gives us time to focus on worshipping God and loving our neighbors. It's a spiritual recharge and a perfect way to help us keep Jesus front and center in our lives.
Church service times and schedules vary from congregation to congregation. However, you can always count on a similar format­—one main meeting for everyone and one other class separated by age groups or general interests.
To help slow the spread of novel coronavirus, all worship services have been postponed until further notice. In the meantime, sign up for weekly inspirational emails.
Inspire your inbox
Your request has been submitted!
The main meeting for everyone is called sacrament meeting. This meeting consists of songs, prayers, and sermons (or "talks") given by different members of the congregation every week. But the most important part of the meeting is when we take the sacrament (or Communion).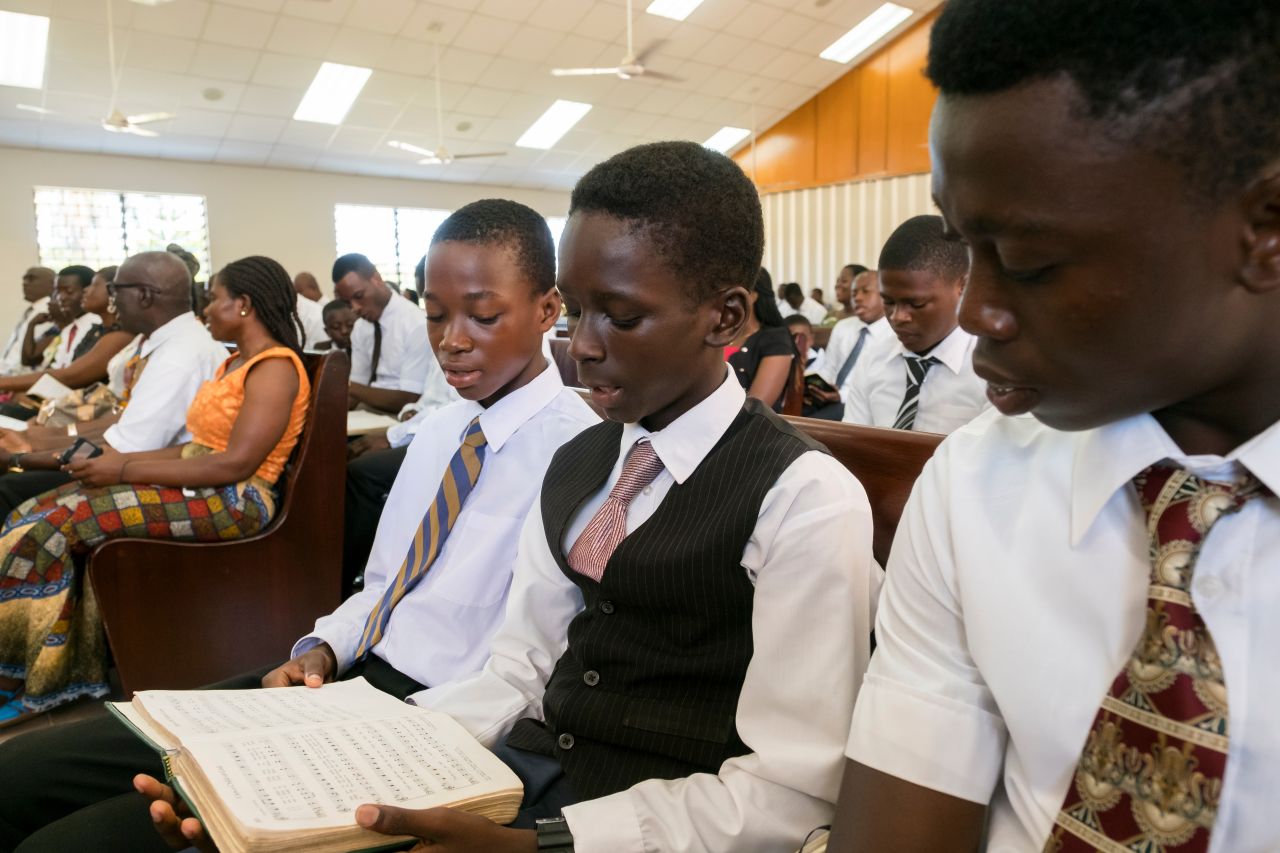 Singing about the Savior and our many blessings helps us feel closer to God. A typical sacrament meeting will have three or four hymns sung by the entire congregation. There might also be additional musical numbers by a choir, a small group, or a soloist. You may recognize some of the hymns like "Nearer, My God, to Thee" and "How Great Thou Art," but you'll learn some new ones too. And it's okay if you sing off key! Raise your voice anyway as you worship with us.
Witnessing to one another
On the first Sunday of every month, there aren't typical sermons. Instead, any member of the congregation can go up to the pulpit and express his or her feelings about the gospel. As we listen to the experiences of others and feel God's Spirit fill our hearts, our own convictions and beliefs can be strengthened.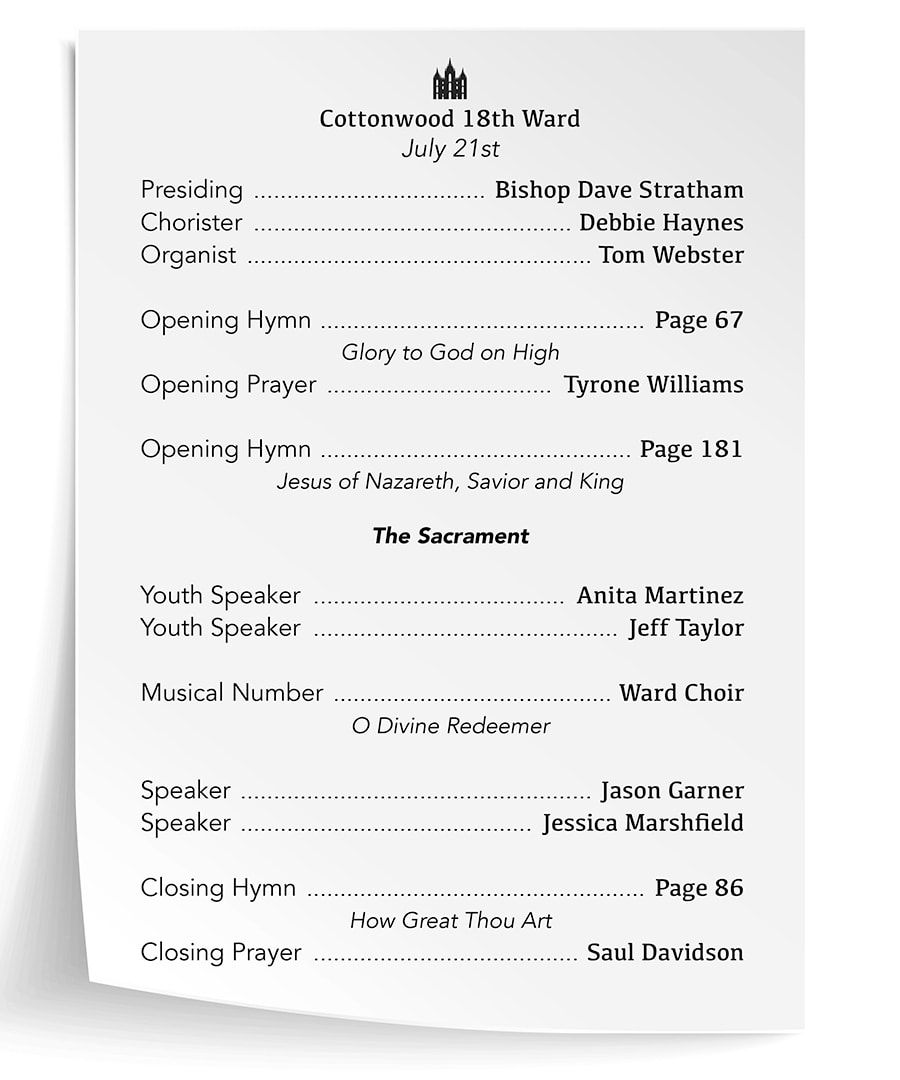 Either before or after sacrament meeting, there are a variety of other age-specific classes for children and adults. If you would like to attend these additional meetings, ask someone at church, and they'll be happy to help you find the right classroom.