You've seen them on the streets. They've knocked on your door. In fact, there are over 65,000 full-time missionaries for The Church of Jesus Christ of Latter-day Saints worldwide at any given moment. But who are they? What inspires them to spend up to two years telling people about Jesus anyway? And, most importantly, what can they do to help you?
Missionaries come from all over the world. Any man or woman who meets the required standards is welcome to serve a full-time mission, no matter where they live.
No. Serving a mission is not a requirement for anyone. We believe that a mission is a time for learning, serving, and growing, so it is encouraged but never required.
No. As a matter of fact, many missionaries pay their own way. Missionaries and their family members oftens save for missions for years in advance.
No. In fact, "Elder" is not a name, but a title. Male missionaries are addressed as "Elder," followed by their surname, and female missionaries are similarly addressed as "Sister," followed by their surname. "Elder" and "Sister" are titles of respect and honor.
No. Inspired Church leaders assign each missionary to a specific area where they will serve. Some will stay in their native country, and some will go abroad, but all missionaries serve knowing the call ultimately comes from God.
Depending on the day, you can find missionaries visiting with others, volunteering in the community, teaching about God, and more. They are never too busy to help you.
Working in pairs helps keep missionaries safe. It is also patterned after the way Jesus instructed. "And he called unto him the twelve, and began to send them forth by two and two" (Mark 6:7).
There are over 65,000 full-time Latter-day Saint missionaries throughout the world. There are likely missionaries in your local area.
Meet with missionaries via voice or video call
Find comfort by talking with missionaries. We can read the scriptures with you and help you find peace through prayer.
Name and email
Name and email
Address and phone
Scheduling preferences
Discussion topics
Additional info
Verification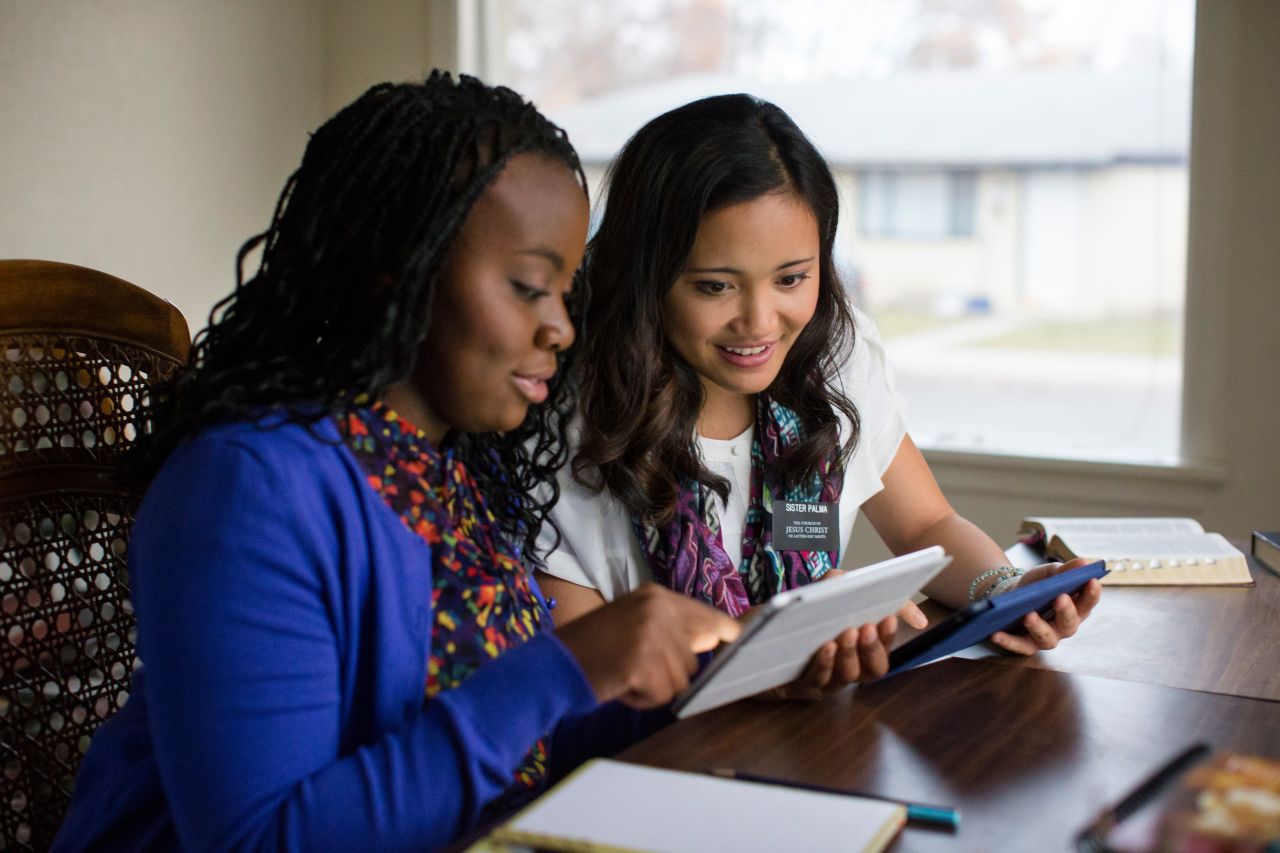 Thank you for your request!
Missionaries will contact you to schedule your call. Keep in mind, it may be from an area code or phone number you don't recognize.
Error: Form could not be submitted at this time. Please try again or refresh the page to start over.