Missionaries are members of The Church of Jesus Christ of Latter-day Saints who leave their homes for 18 months—2 years to serve others and share the gospel.
They come from all over the world. They are either young adults or retired married couples. But whatever their age, their motivation is sincere—they leave their homes and families for up to two years to do what Jesus taught his Apostles:
Pretty normal people ... mostly
Missionaries are just regular people like you and me. Before leaving on a mission, they were students, employees, athletes, bookworms, musicians, and, well, you get the idea. After their service, they will return home to finish college, work, start and raise a family, and live a pretty normal life.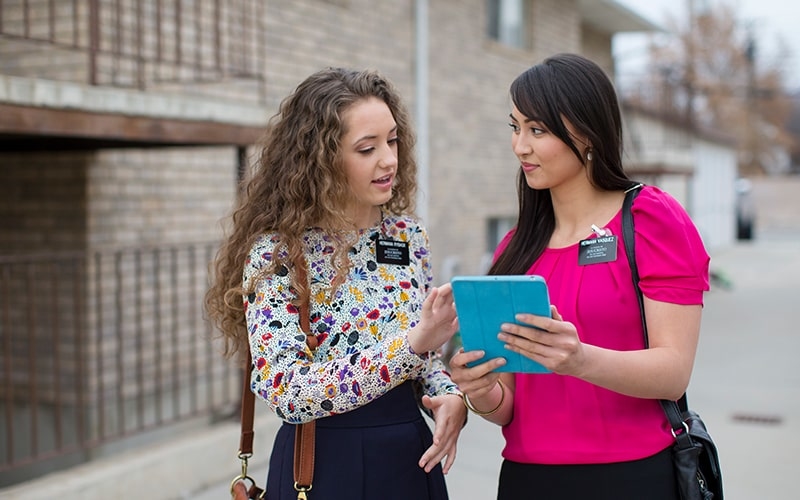 You'll most often see missionaries in pairs, which is to help keep them safe and to follow the pattern Jesus set for His messengers:
Missionaries have a companion wherever they go, which helps to keep them safe and focused on one thing: helping others come closer to God.
Request a visit from missionaries
We'll do our best to answer your spiritual questions and help you come closer to Jesus Christ.
IMPORTANT: Check your messages. We have sent you a confirmation link. Click the link to complete your request.
Following your confirmation, you will receive:
Contact from our representatives to arrange a time to meet, share an uplifting message, and answer your questions.
ComeUntoChrist.org Chat is typing...