Sign up for an in-person Book of Mormon study
Learn about the Book of Mormon with missionaries. We'll bring you a free copy!
IMPORTANT: Check your messages. We have sent you a confirmation link. Click the link to complete your request.
Following your confirmation, you will receive:
Contact from our representatives to arrange a time to meet and study the Book of Mormon with you.
Book of Mormon teachings can help you face everyday challenges, as well as answer deeper questions about the purpose of life. Whatever your reason for wanting to study the Book of Mormon, you'll find comfort and strength as you read God's word.
What to expect during your Book of Mormon study
Two representatives will drop by.

You'll pray together.

You'll read Book of Mormon verses together.

The visit should be 15-30 minutes.

You can keep the Book of Mormon as a gift.

Schedule more study sessions as often as you like.

The representatives may cite verses from other books of holy scripture, such as the Holy Bible.
Who are our representatives?
Representatives from The Church of Jesus Christ of Latter-day Saints volunteer anywhere from 18 months to two years of their time to teach God's word and help people. They leave behind jobs, college, and other opportunities so they can focus all their attention on doing God's work and serving others.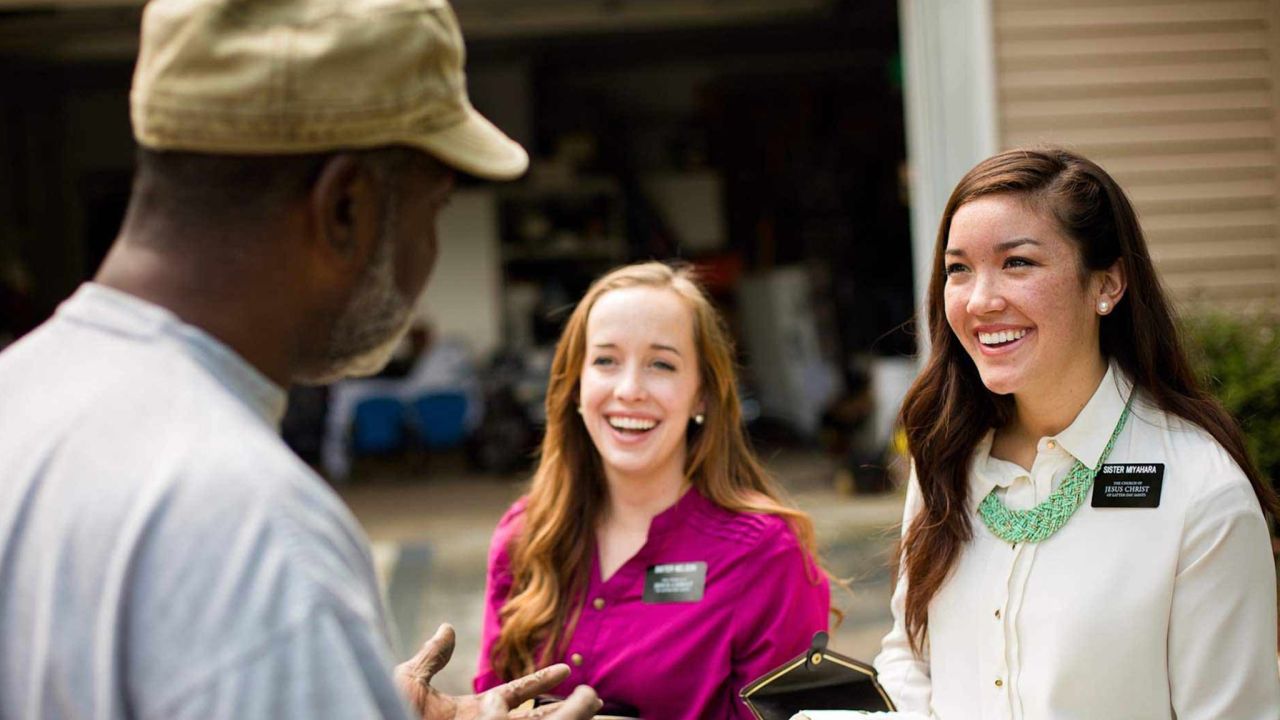 Keep in mind, they were everyday people before their missions and will return to normal life after their missions. Ask them about their hobbies, interests, and backgrounds, and you might be surprised to find you have many things in common with them.
ComeUntoChrist.org Chat is typing...